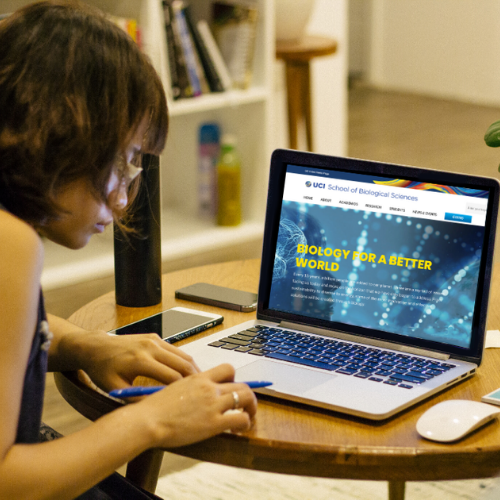 Useful Links
*UCI NetId required to make an evaluation.
Career Related Courses
Bio Sci 3A – Applying to Health Professional Schools (actual title "Career Decisions")
This class is designed to take students through the application processes for medical, dental, pharmacy and optometry schools.  Many other health related careers will be discussed.  Application timetables, on-line applications, required exams, letters of recommendation, personal statements and interview techniques will be covered.  1 unit of Pass/No Pass workload credit only, offered in winter quarter.
Bio Sci 3B – Non-Health Careers
This seminar class will introduce different career options in Bio-related industries.  The first two classes will include career preparation topics like resumes for science majors and other information to prepare students for job searches.  The following eight classes will be presented by guest speakers from Southern California based life sciences companies.  Each will give an overview of their company and different opportunities for recent graduates.  1 unit of Pass/No Pass workload credit only, offered every quarter.