The UCI CalTeach program grants students a BS in Biological Sciences and a Teaching Credential in only four years.
Biological Sciences students who are interested in pursuing a teaching career should consider the UCI CalTeach Science and Mathematics Program. This program offers Biology/Education majors the opportunity to earn their bachelor's concurrently with a California Preliminary Single Sunject Teaching Credential. Individuals who hold this credential are authorized to teach biology and general science in a middle school or high school setting.
Because students complete Education requirements and their clinical teaching experience during the four years in the program, this is a much more time-efficient and cost-effective route than traditional five-year teacher preparation programs.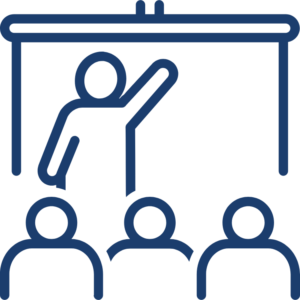 Visit the Catalogue page for information about the Biology/Education major: