Start Your Year Off Right
Not sure where to begin your undergraduate career at UCI BioSci? No problem! We've made a list of
 activities and tips to make your first year memorable and successful.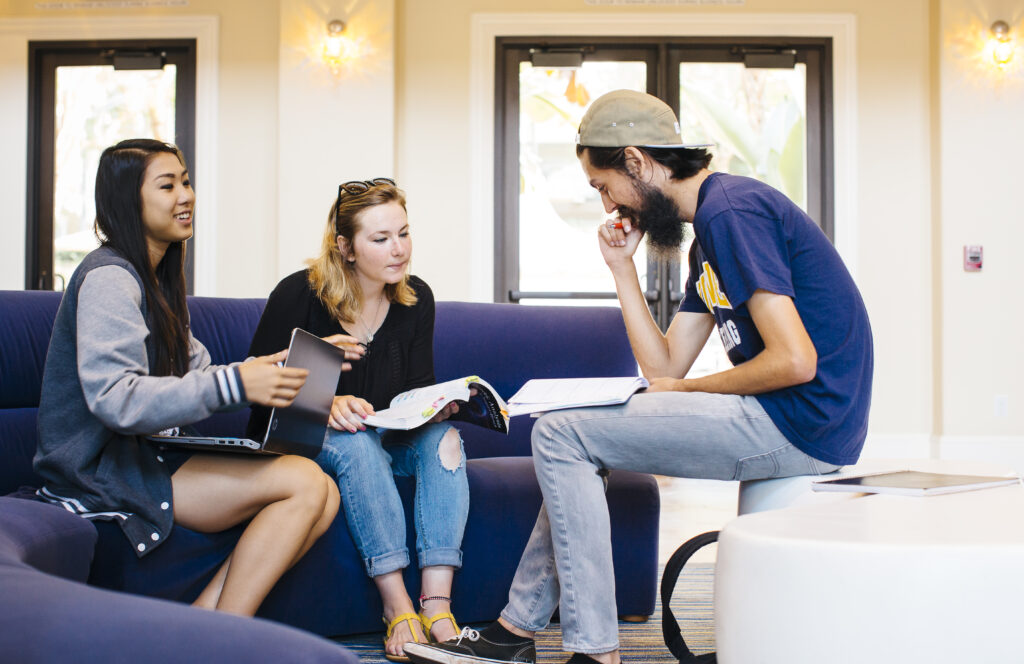 Look through this website for information on events, programs, and community information.
Stop in at Biological Sciences III, Room 1011 and find out about the services available to you from the BioSci Student Affairs Office.
If you need some help with your studies, take advantage of the free Peer Tutoring program.
If you're thinking about entering one of the health professions after graduation, make an appointment to meet with a Health Science Advisor in the BioSci Student Affairs Office.
Study hard, but don't be all work and no play. Make friends, explore new activities, exercise, eat right and get enough sleep. A well-balanced life will make you even more successful!
Look for all the Peter the Anteater statues and benches across campus.
Walk, run or bike the Mountains to the Sea Trail.
Take a nap in Aldrich Park.
Grab a free donut and introduce yourself to BioSci Dean Frank LaFerla at the quarterly "Donuts with the Dean."
Plan to attend the Dean's Distinguished and Allergan Lecture Series talks for fascinating information from our professors and colleagues.
Need a quiet place to unplug and connect with yourself?  Visit the Student Center's Meditation Space
Keep an eye on the BioSci calendar and social media for upcoming events!