Time to Celebrate YOU!
Congratulations to our UCI School of Biological Sciences graduating students! Thank you for choosing BioSci to make your memories and enrich your future. You are the foundation of our School, and we are so excited to see our future biologists, doctors, pharmacists, and much more succeed!
We are so proud of all of you!
Zot Zot Zot!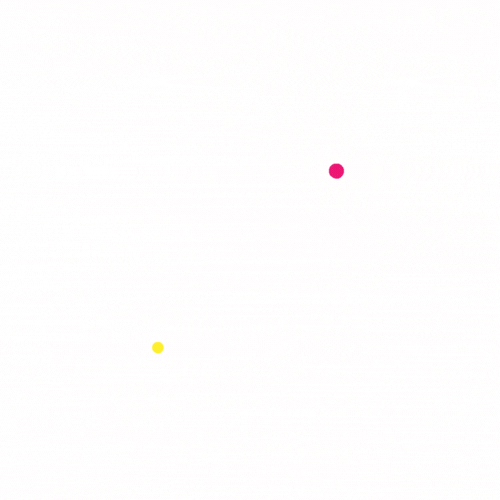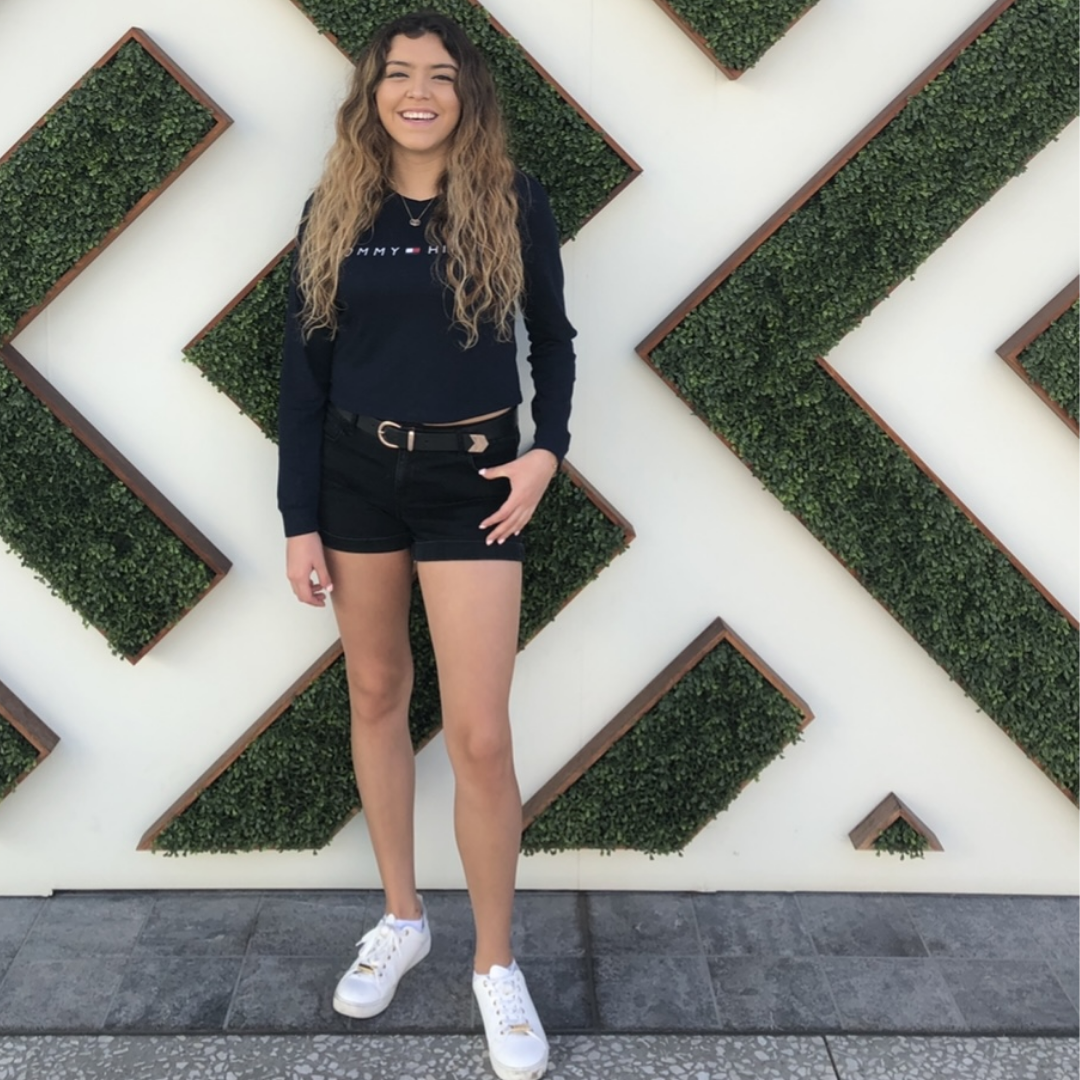 Lorena Torres
Biological Sciences
I am proud of myself for not giving up no matter how hard things got and how impossible it seemed to graduate. By this time next year I hope that I am getting ready to enter a new chapter in my life and attend medical school. For now I plan on celebrating the closing of this chapter with my friends and family.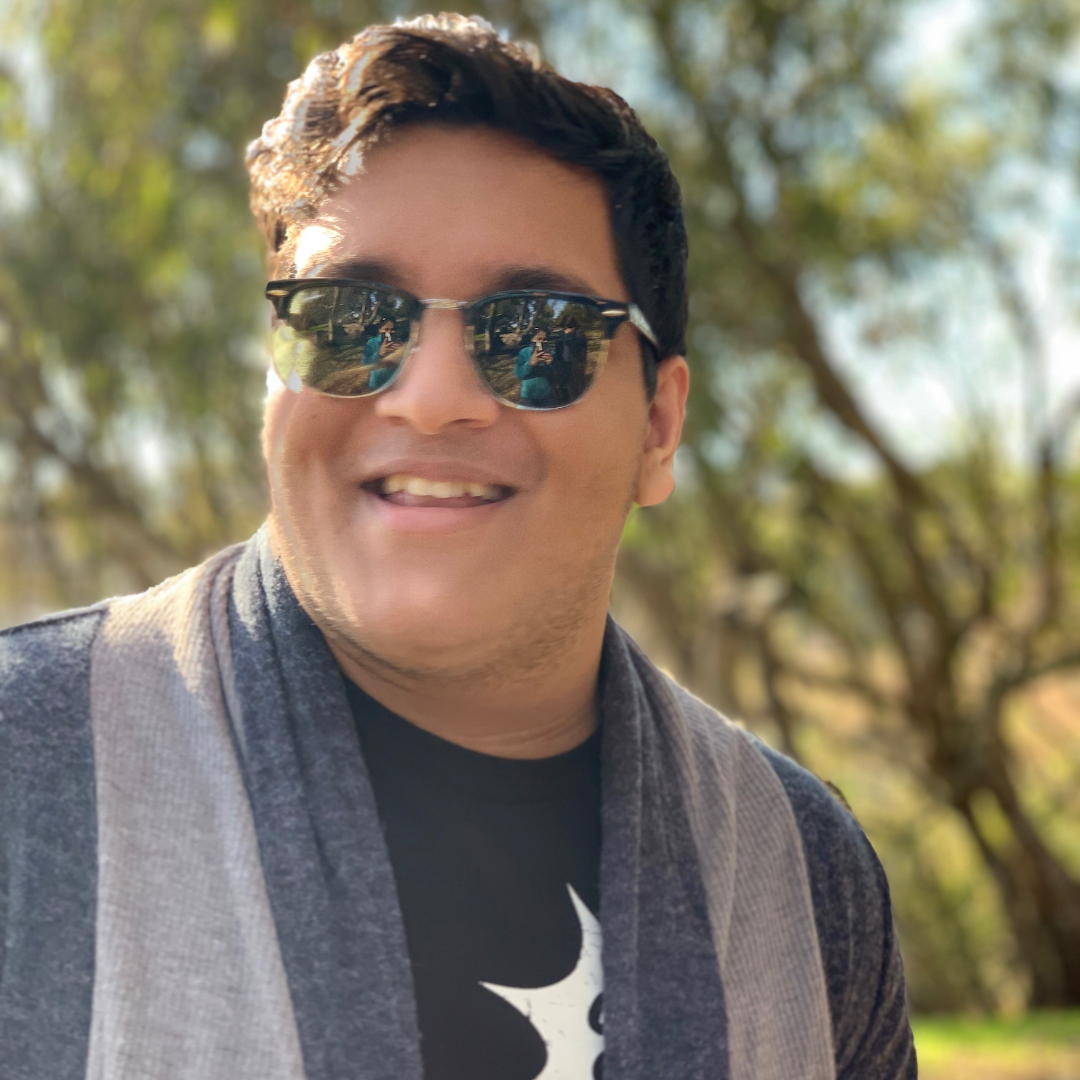 Nikhil Chakravarty
Microbiology and Immunology
I've done a lot and made a lot of memories over my last four years at UCI. I will be taking the next step of my journey at UCLA as I pursue an MPH in Epidemiology. Among many others, some of my favorite memories at UCI have been made taking my immunology classes with Profs. Fruman, Walsh, Tinoco and Lodoen, among others. I look forward to spending time with my friends as we prepare for the next steps of our journey.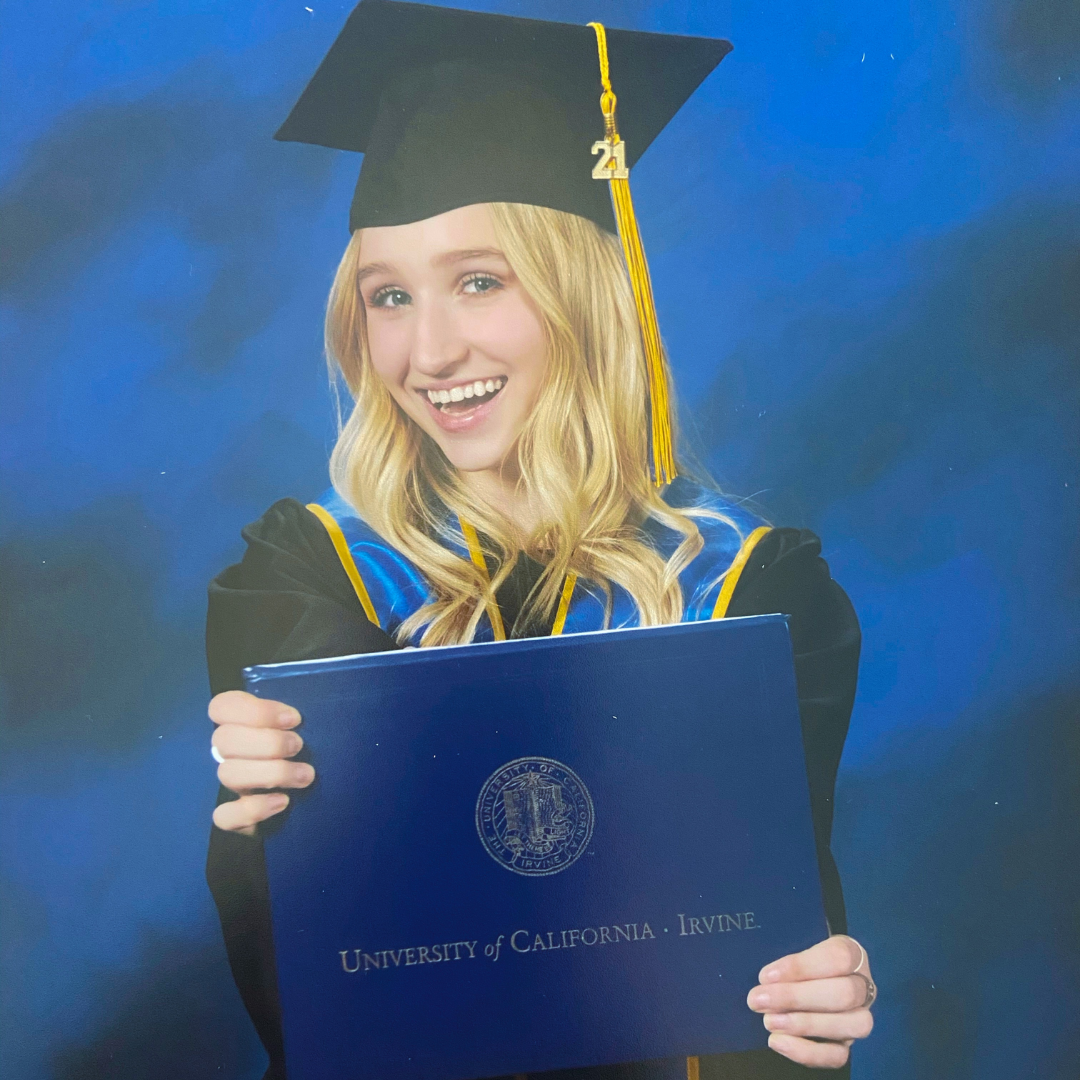 Kylie Munson
Biological Sciences
As I have experienced these past few years at UCI, I am proud to say that I have learned so much and am most proud of my accomplishment of the hard work and dedication that got me to where I am today. By next year, I am hoping to apply to medical school and continue my journey in medicine to contribute to helping others. For now, my graduation plans are to celebrate with friends and family and enjoy some much-needed time off.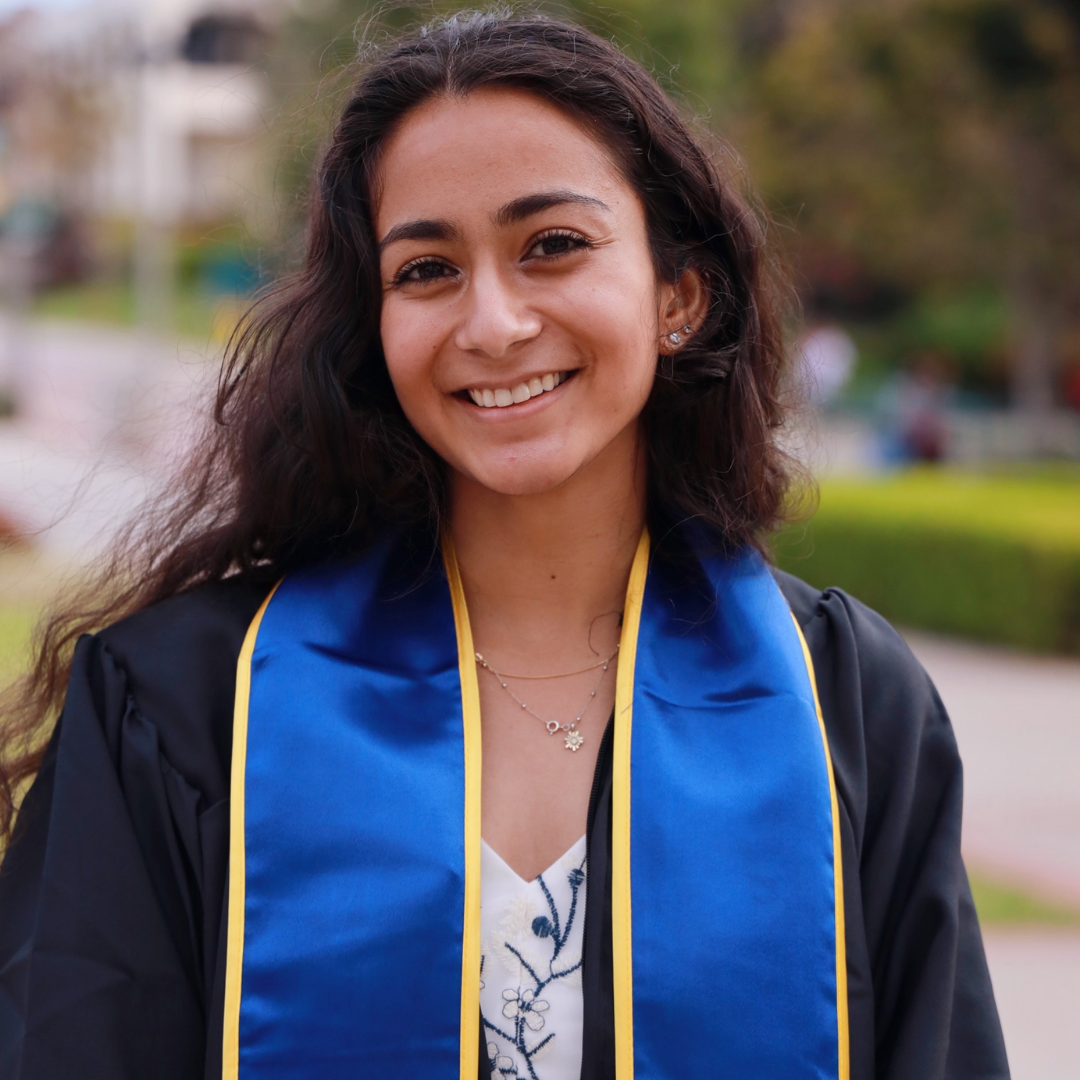 Angeni Muralidhar
Neurobiology
My favorite UCI BioSci memory is working as a BioSci 2A TA! I met the most amazing people and made lifelong friends through this program, all while discovering and expanding my capabilities as a leader. This program has a special place in my heart and has been one of the best parts of the last four years!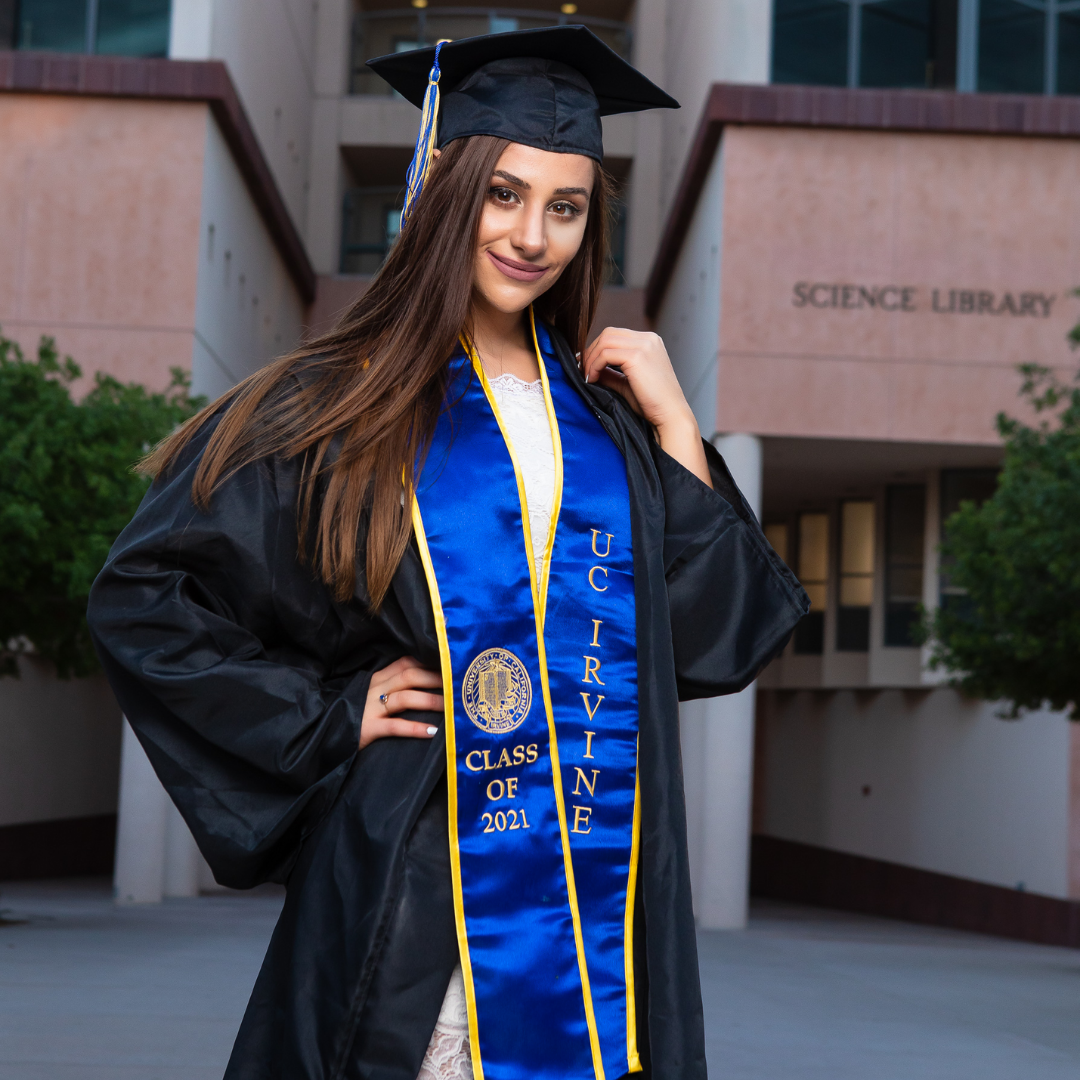 Christina Gewarges
Biological Sciences
During my first 2 years at UCI, I was part of the EASE program. I have met the most amazing people in this program. This major was very challenging for me, but I wouldn't have done it without the support from the program, school, friendships, and professors I have met along the way.
Read more
I have learned so much about myself in such little time. I plan to pursue my Nursing degree after UCI and work in a surgical setting. I am very grateful for the research experience, internships, and other clinical experiences I was able to pursue during my time at UCI because it made me really see myself as a nurse. I'm grateful for all the memories and experiences UCI gave me which will prepare me for my nursing career.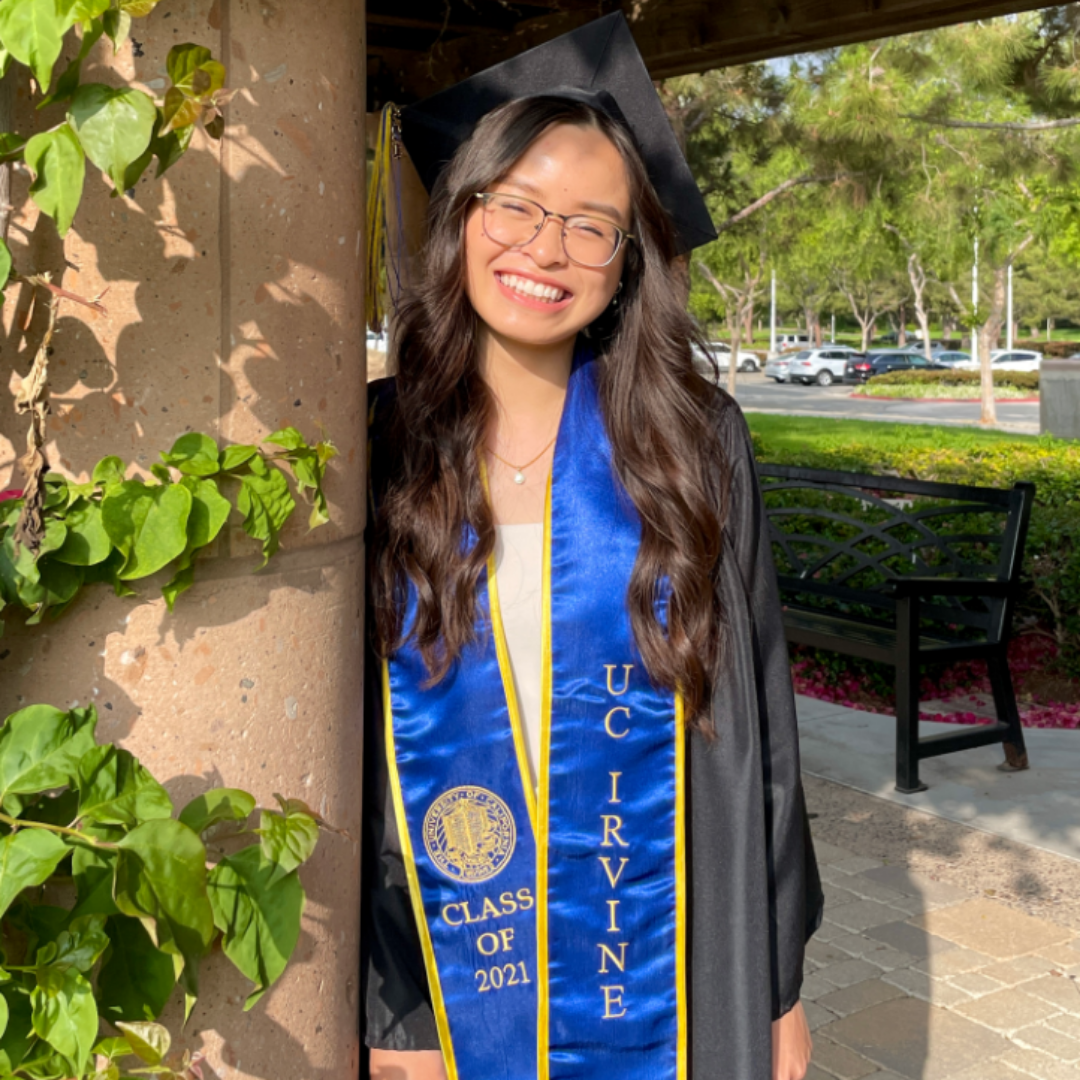 Merry Pham
Biological Sciences
Switching into the BioSci major helped me explore my interests and discover my passions. I'm proud of getting through such a tough undergraduate program and I'm grateful for all the experiences that I've acquired. By this time next year, I hope to be applying for post-baccalaureate programs and advancing toward my goal of becoming a clinical laboratory scientist!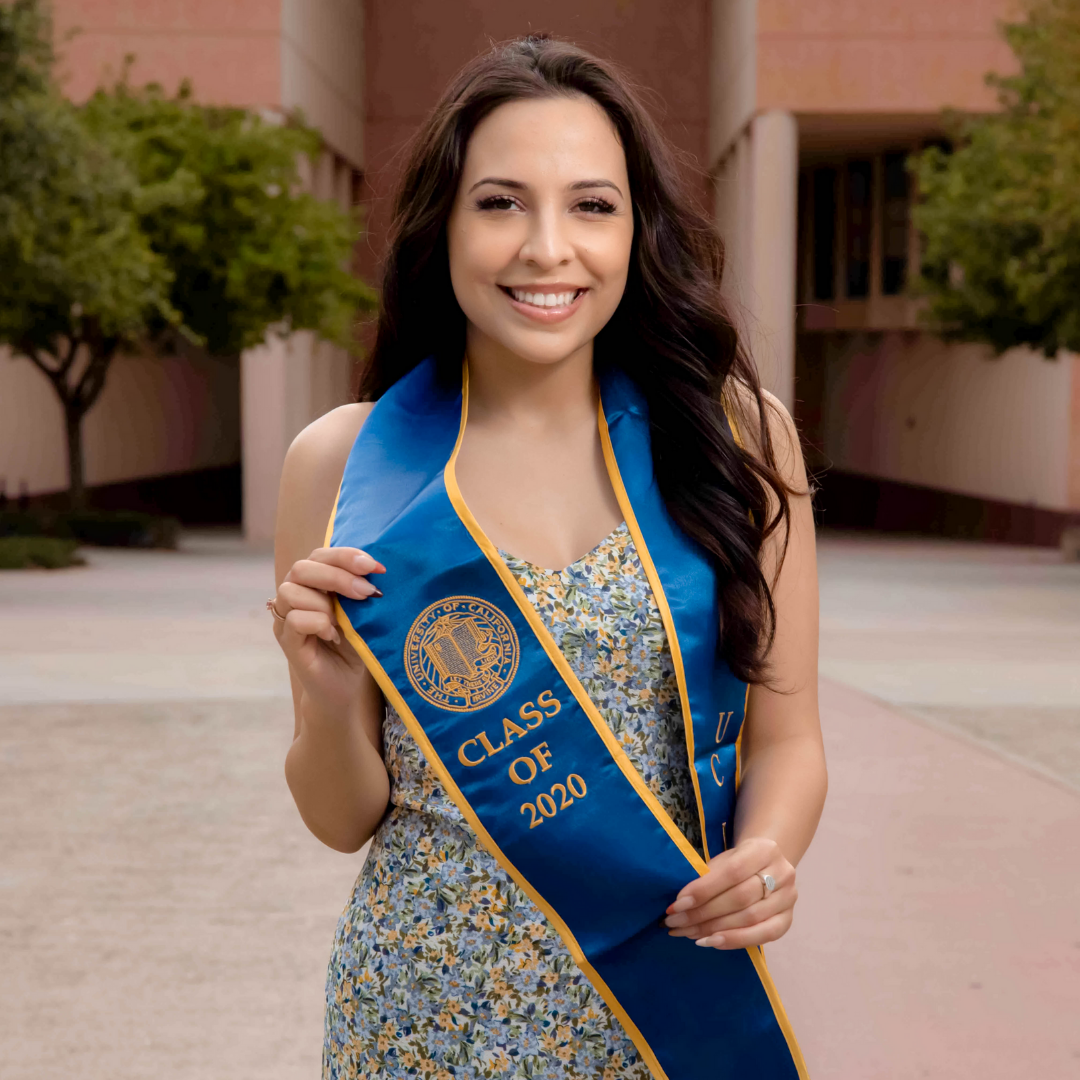 Skyler Villanueva
Biological Sciences
We made it! As a UCI transfer student, I am so proud that I graduated early (December 2020)! 2020 by this time next year, I hope to be continuing my education in graduate or medical school. My professional plans are to become an M.D. My dream has always been to become a dermatologist, so I can't wait to see that dream come true.
Read more
I am excited that I finally get to celebrate my graduation with my friends and family by my side. I will miss my research groups and clubs at UCI because they really made my undergraduate experience so special. I'm so thankful for the friends I've made here who made school such a fun experience, and I can't wait to see where life takes us!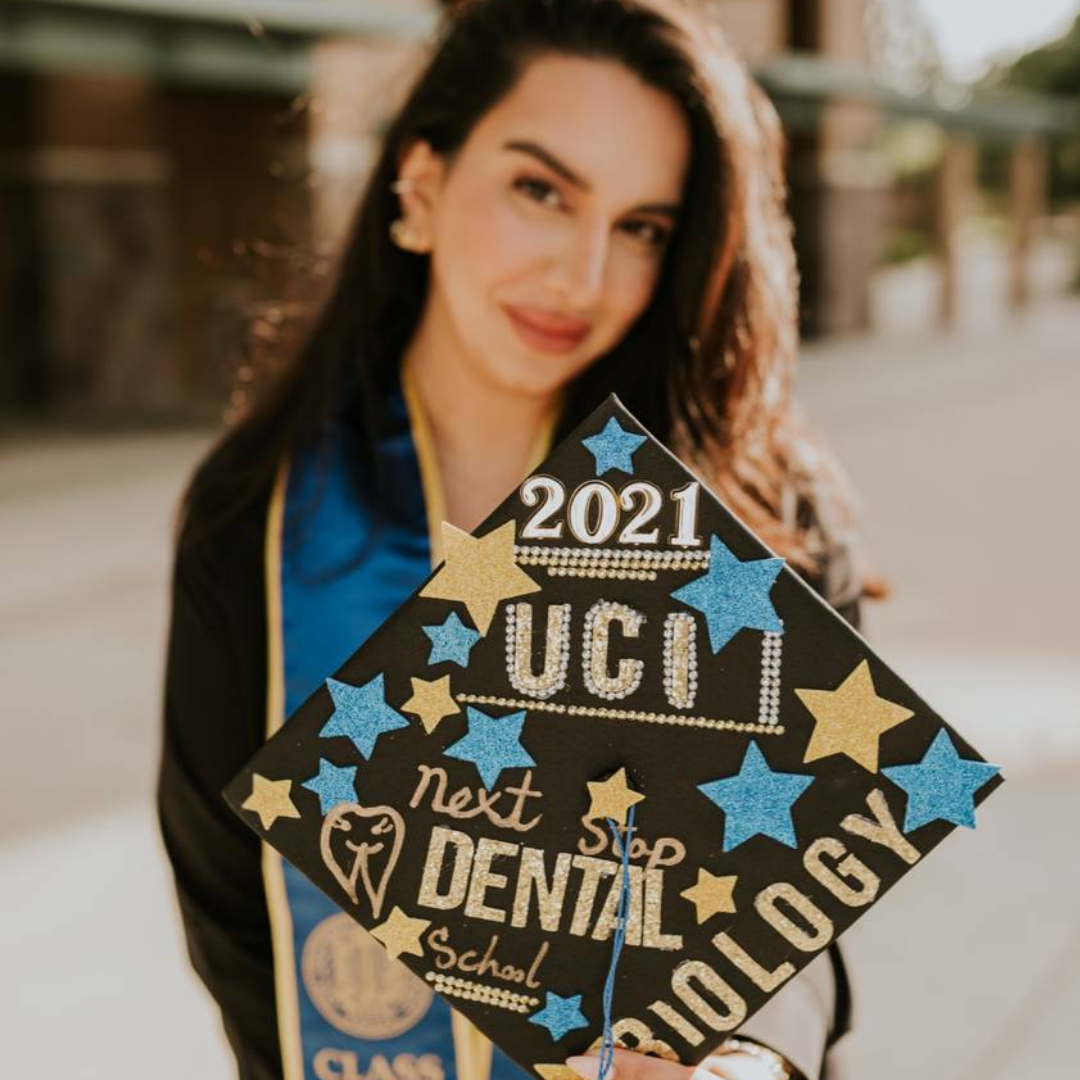 Tarlan Keshavarzrad
Biological Sciences
As someone who just moved to the US 5 years ago and handled two jobs at the same time while being a full-time student, I am most proud of myself for not giving up. Completing the bachelor of biological science at UCI was one of the greatest achievements in my life.
Read more
My next education plan is to apply to dental schools this cycle. By this time next year, I hope to get accepted into UCSF's dental school and work in a dental office as a dental assistant.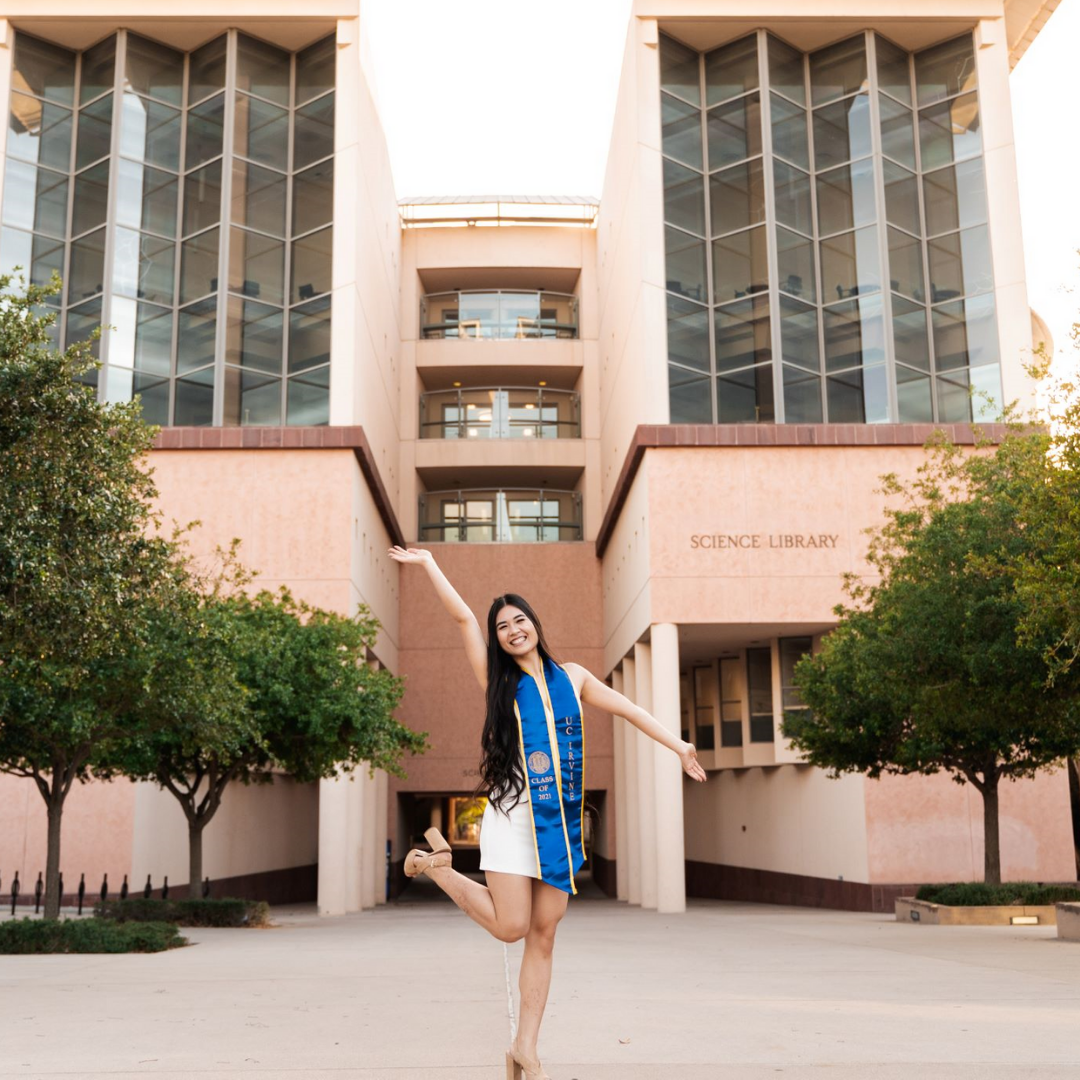 Jennifer Huynh
Biological Sciences
My favorite UCI BioSci memory is being a part of BioSci Student Council and getting to meet all the amazing people within the UCI BioSci community! I am thankful for all the people who have helped me learn and grow throughout the last 4 years.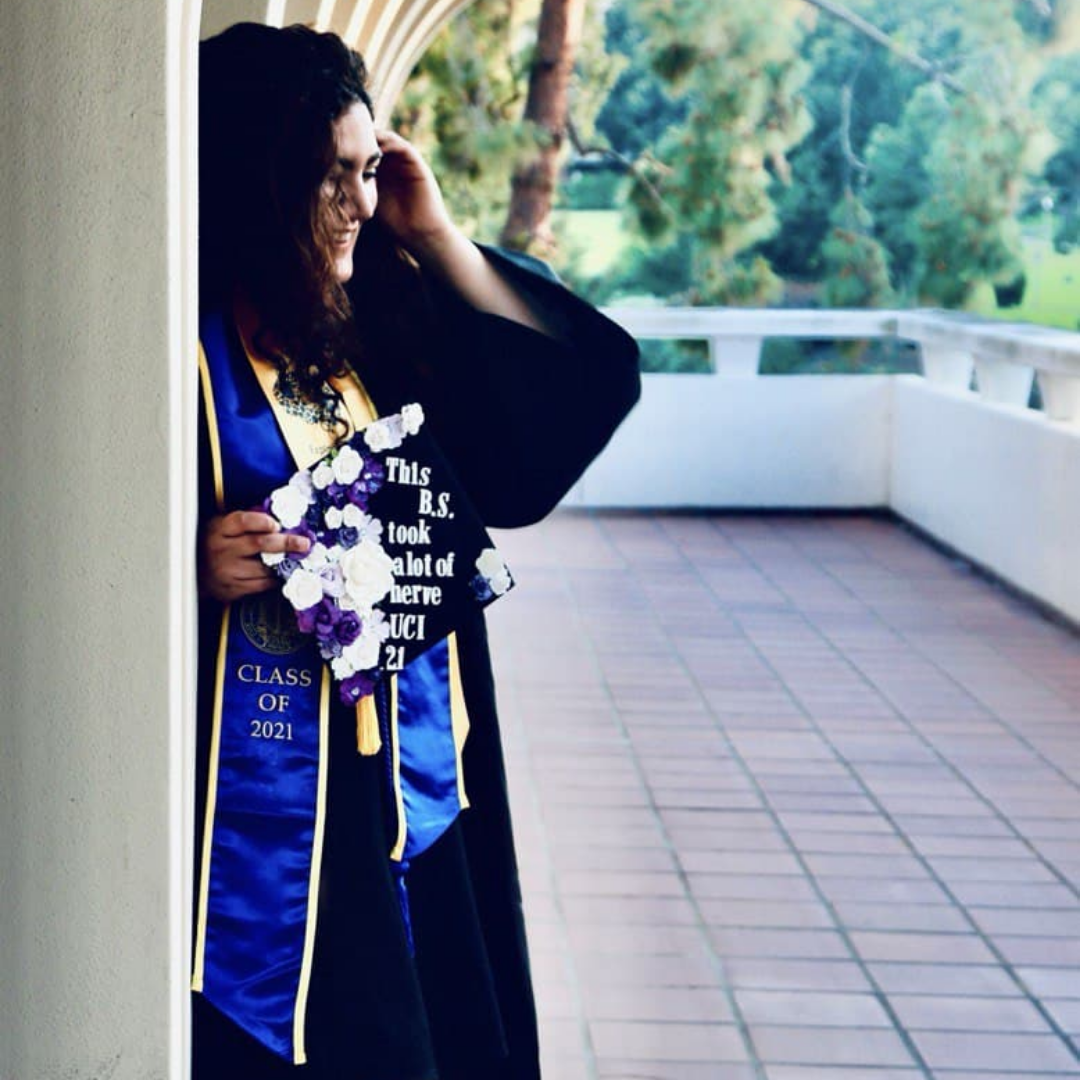 Rounak Baghbaninogourani
Neurobiology
My time at UCI has assured me that persistence and patience will help me get closer to my goals. I am proud of myself for staying motivated during this unprecedented time. Being involved in research has been one of the most meaningful experiences of my undergraduate journey.
Read more
I want to thank my Maman, Baba, and wonderful sister for encouraging and supporting me always. I am also so grateful for the unconditional support of Dr. Akbari, Afsheen, Dr. Kadandale, Dr.Lew, Laney, Dr. Friedrich, Sandy, Bil, Annie, and my amazing friend Setarah.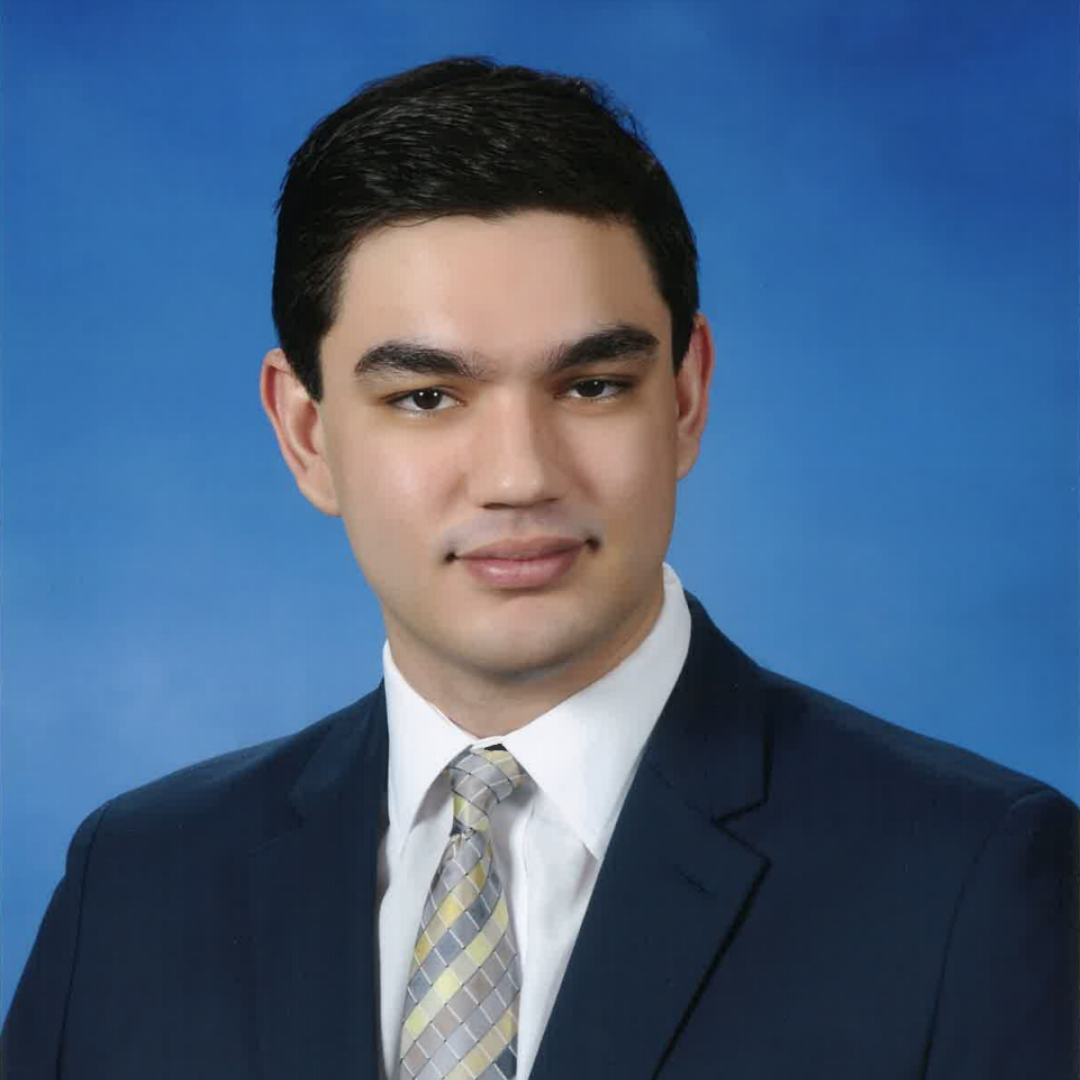 Corbin Dillon
Molecular Biology and Biochemistry
Words cannot express my gratitude towards this university for all the positive experiences I have had. Thank you for everything.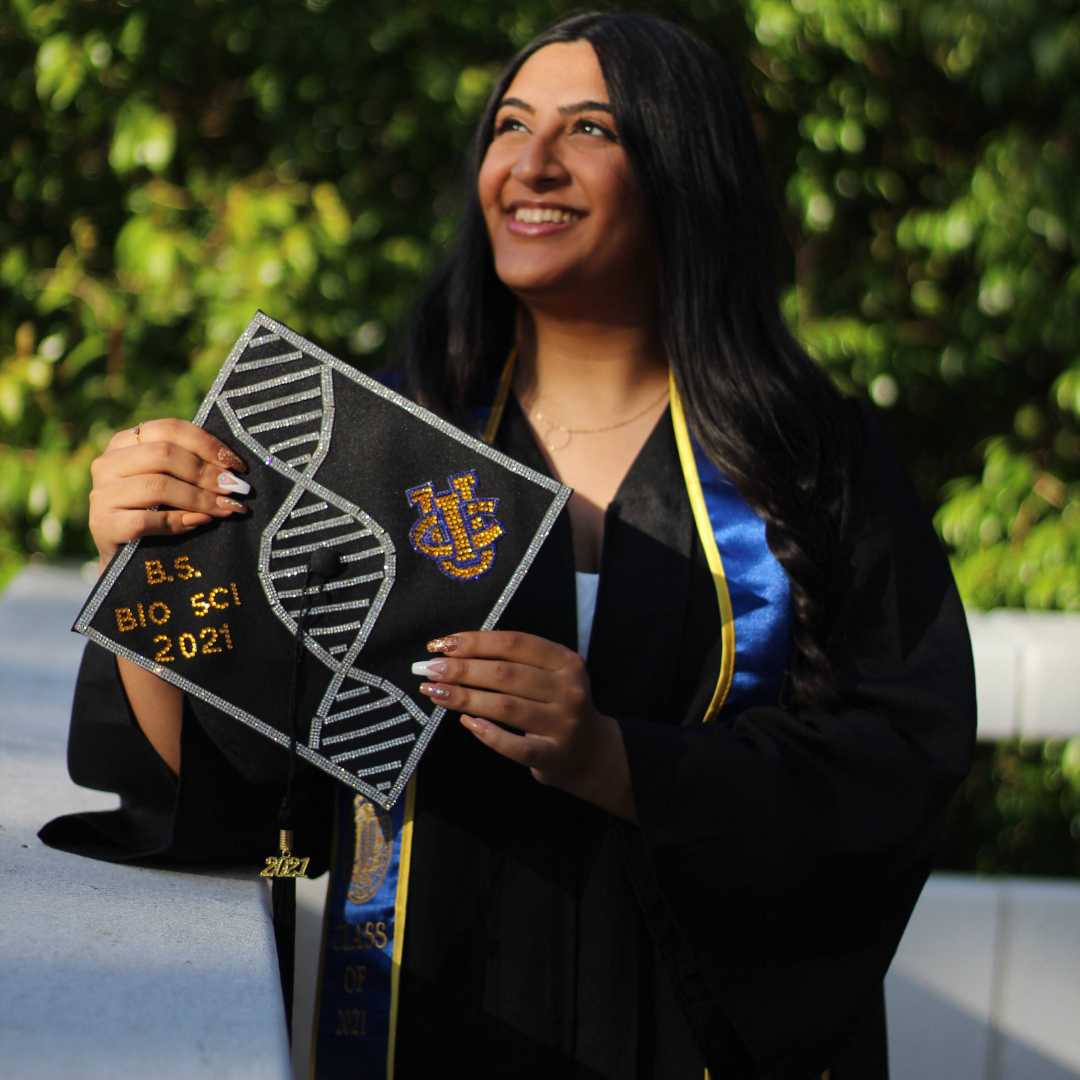 Mishaal Gilani
Biological Sciences
I am so thankful for my family and friends for their support throughout my undergrad career and especially during these times of Covid.
Read more
After graduation, I hope to attend Physician Assistant school in the near future and eventually be able to provide care to people who cannot afford care themselves. I am so grateful to UCI and our BioSci community for always being there and helping each other out!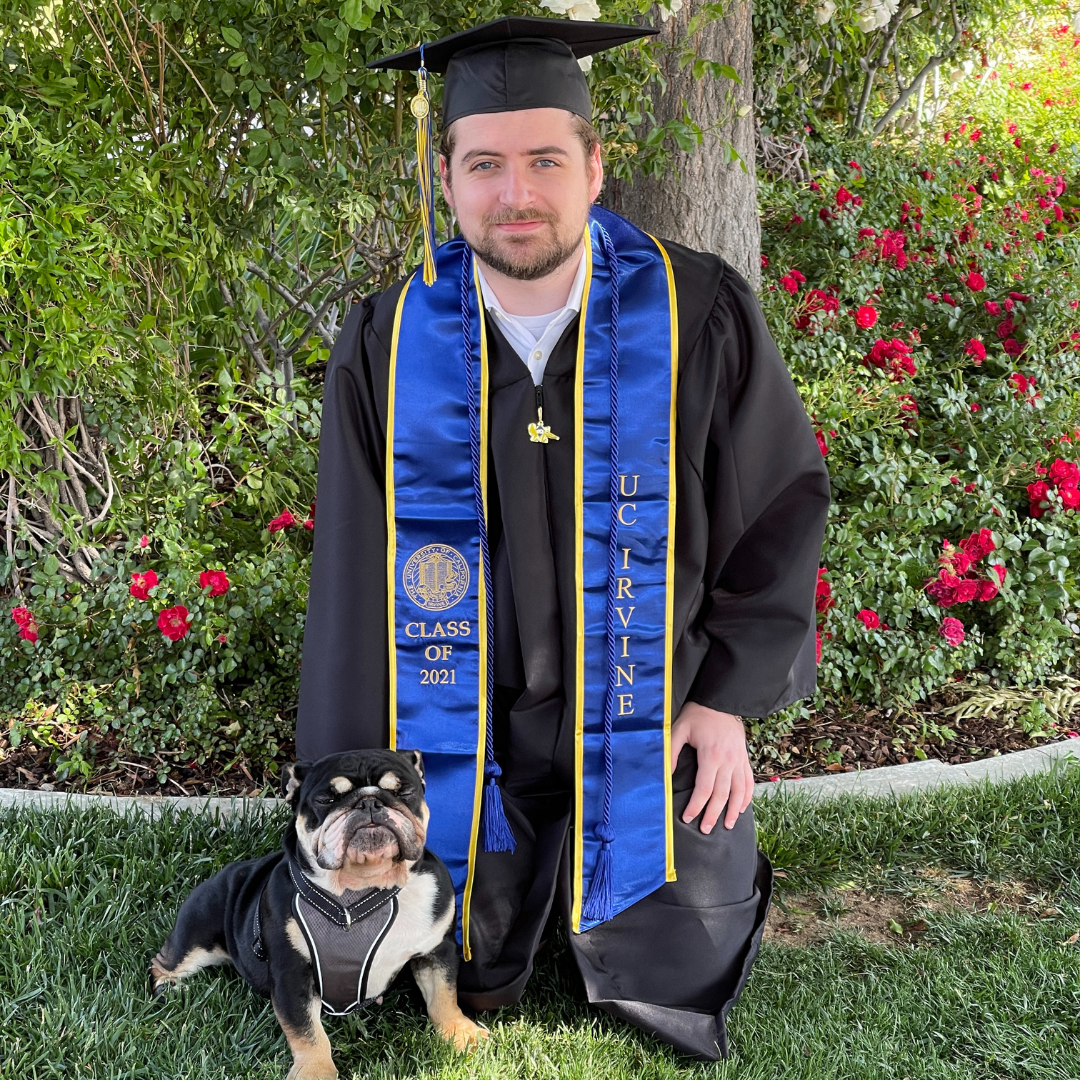 Kyle Money
Biological Sciences
I've enjoyed my last four years at UCI learning, making new friends and being a part of the Campuswide Honors Collegium. I plan on taking a year off to work, study for the MCAT and apply to medical school. Looking forward to celebrating my accomplishments with friends and family.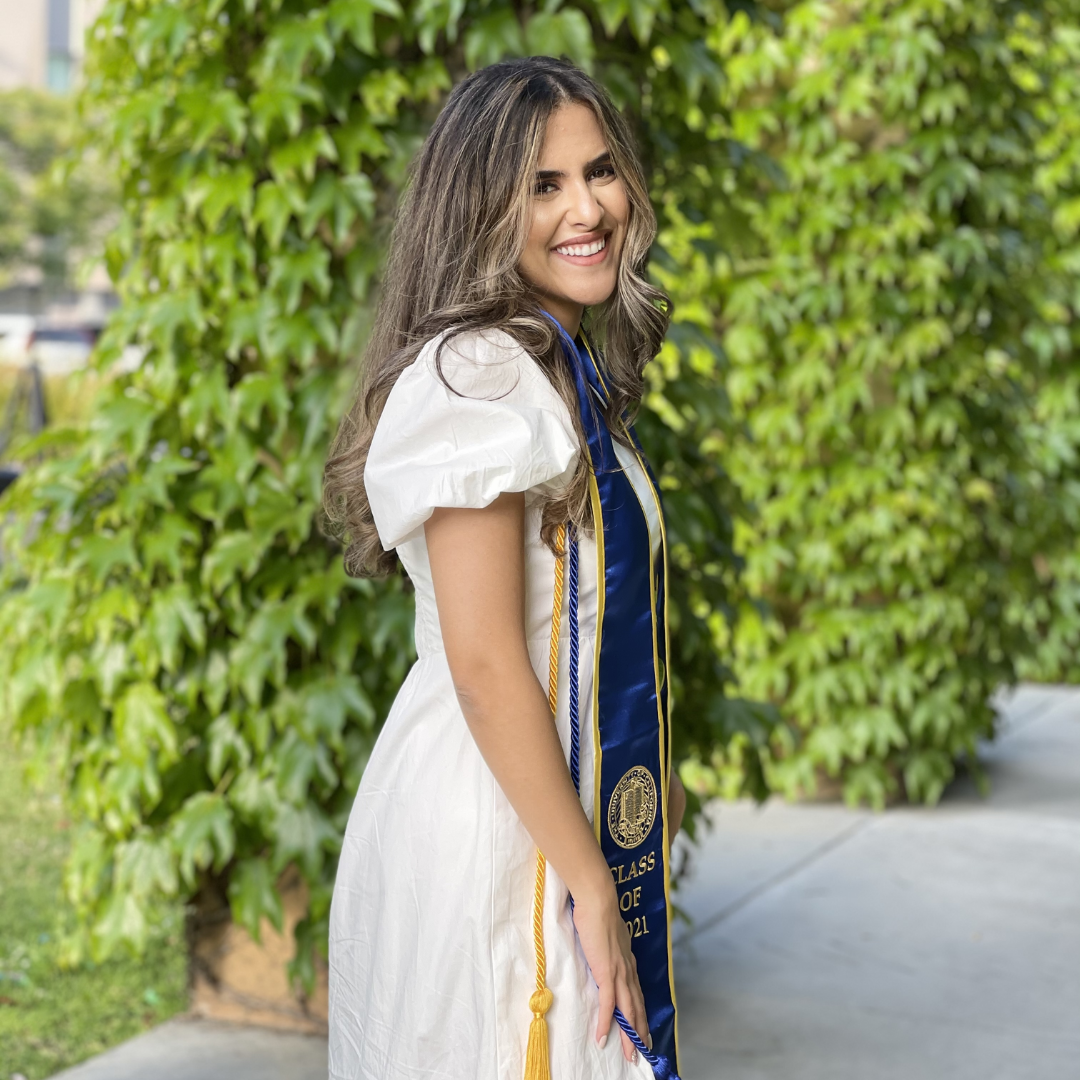 Maria Gerges
Biological Sciences
My favorite memory is making friends during SPOP and then getting to be best friends for the rest of the four years at UCI.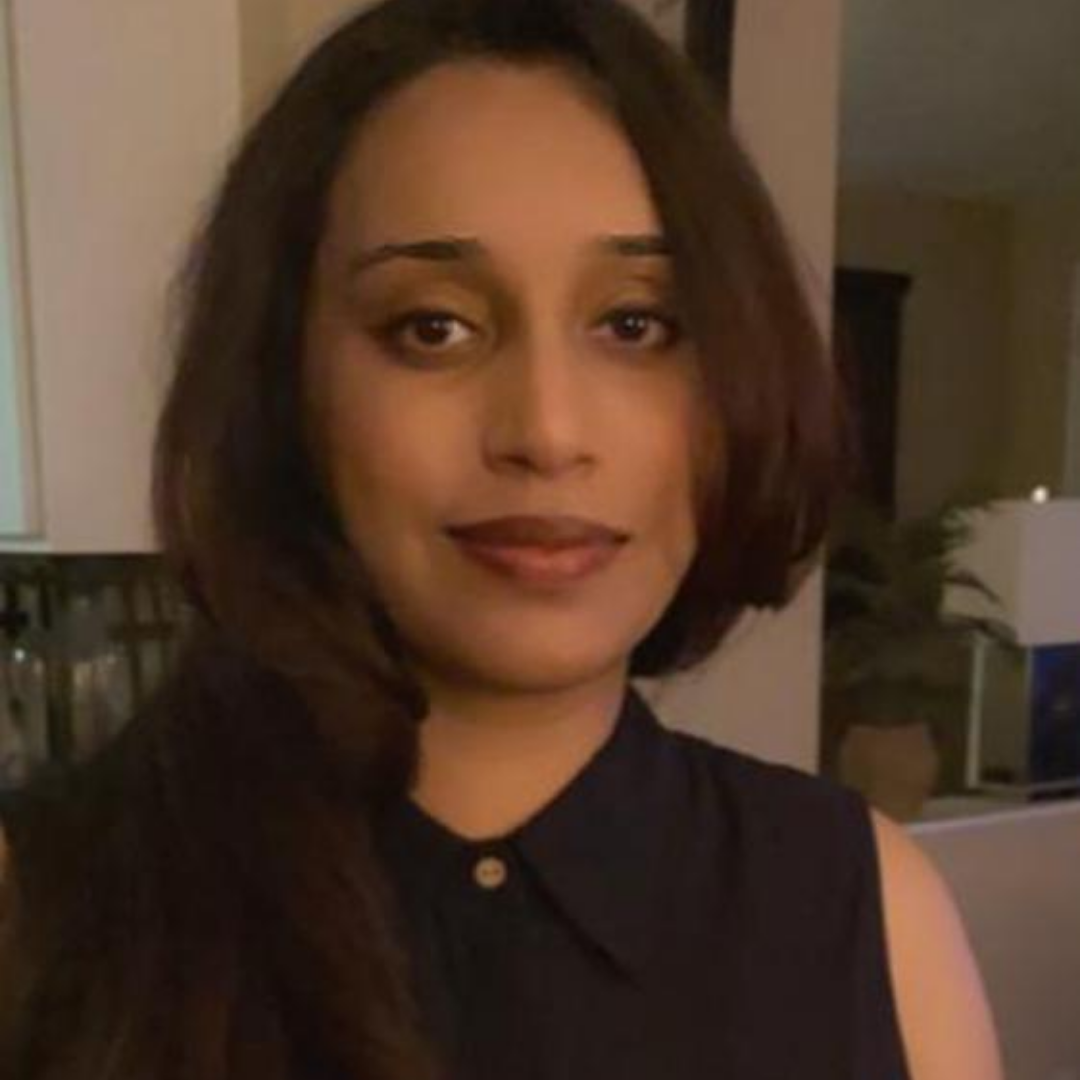 Ranaya Barnabas
Biological Sciences
I am so honored to have been part of UCI and these past 4 years have taught me to embrace the knowledge I have obtained for practical use and building great relationships with mentors. By this time next year, I will be attending medical school and continuing to serve communities as a frontline worker. I plan to celebrate my graduation with family to the fullest!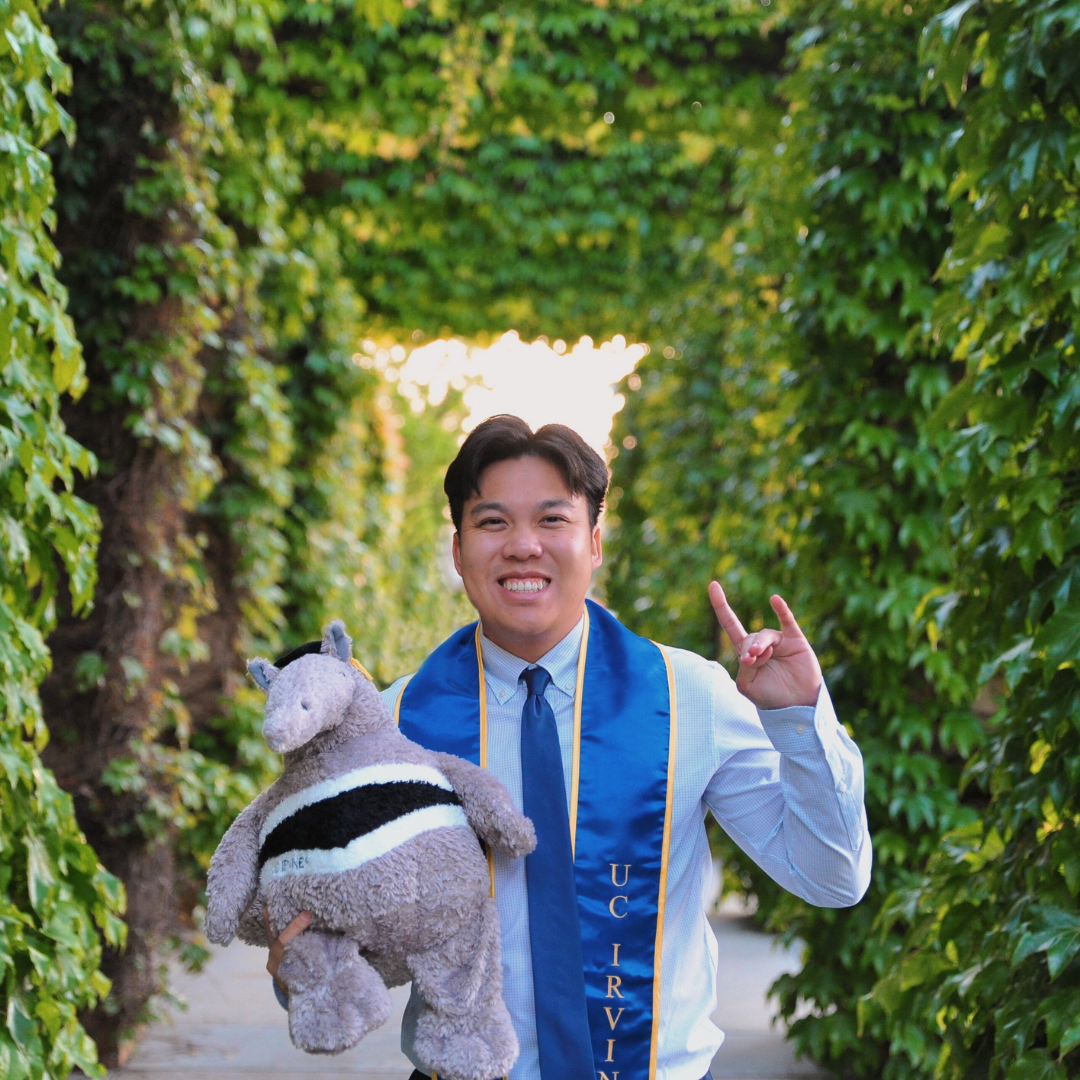 Scott Nguyen
Biological Sciences
I am thankful to have an amazing group of friends that will always be there to support me no matter what! Our favorite place to meet up would be at BC Cavern. BC Cavern will always have a special place in my heart as we called this place "home".
Read more
From hanging out between gaps to cramming to studying for an OChem exam, BC Cavern never fails to disappoint (the breakfast burritos before 8 am lectures in BSIII hit different)! I will cherish all the memories and friendships I have made throughout the many classes and extracurriculars I was a part of!
UC Irvine has taught me so much and I am grateful for the amazing educators that have worked hard to provide us with a top-tier education.
Go 'Eaters!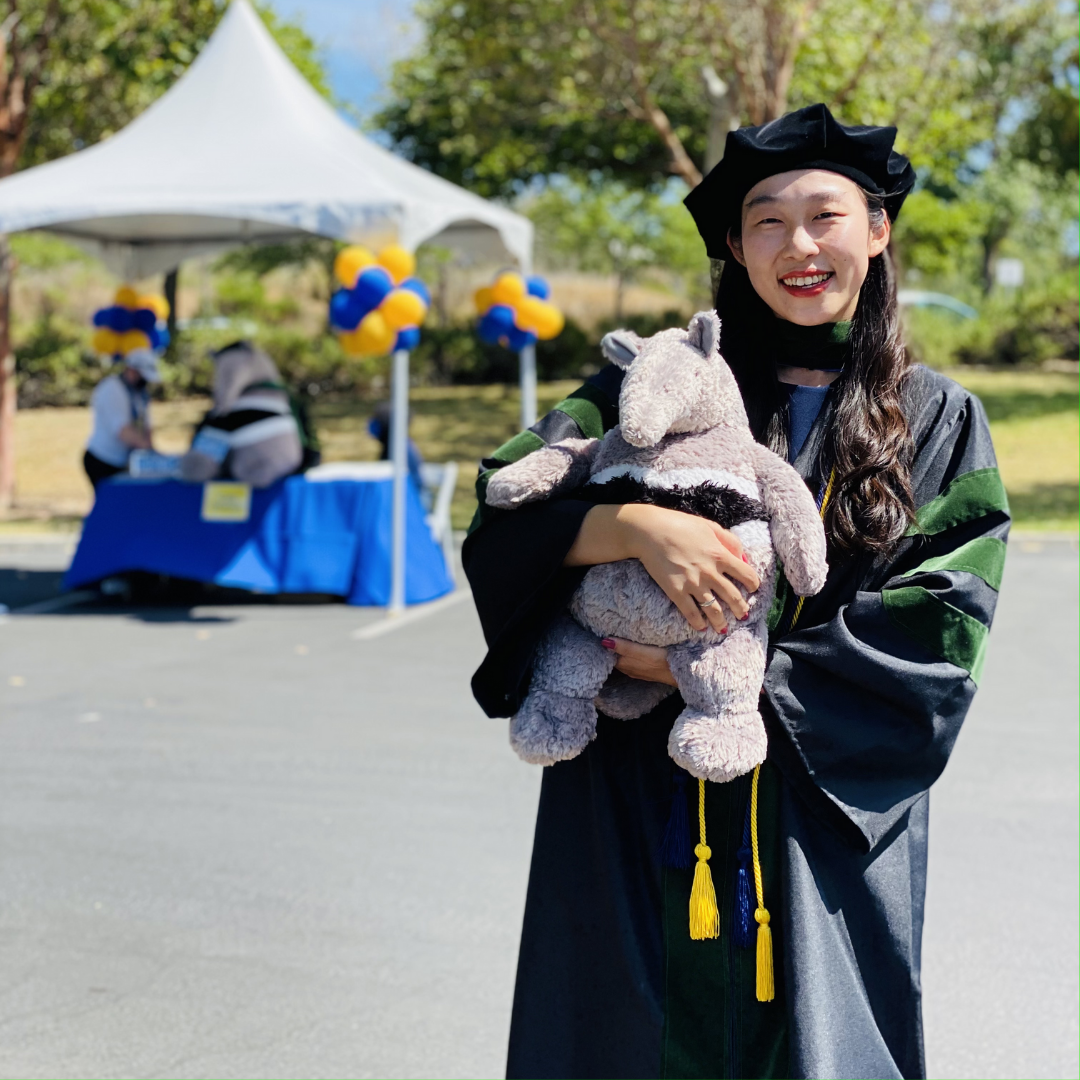 Olivia Tsai
MD – UCI School of Medicine
I graduated UCI BioSci Class of 2016 and am now UCI School of Medicine Class of 2021! I am so proud to be an anteater and grateful to have received my education at UCI on my journey to becoming a doctor.
Read more
Thank you UCI for making my dreams come true! I am now starting General Surgery residency and aim to be the best doctor I can be for my patients – a healer, a learner, and most important, an advocate. Zot zot!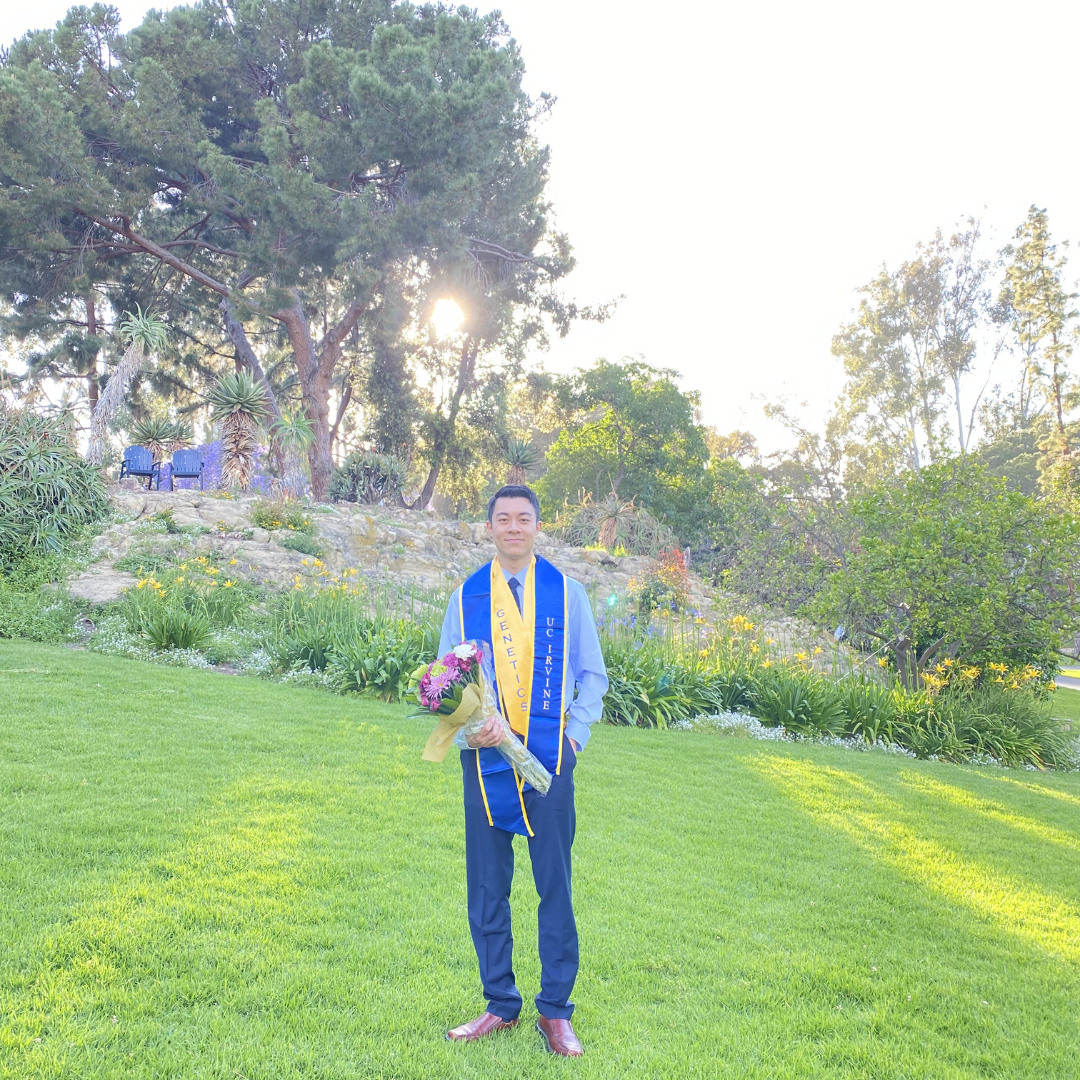 Ryan Tran
Genetics
Looking back at my time at UCI, I am definitely grateful for being able to share many wonderful memories with friends that I got to know through Bio Sci. I am also grateful for the tremendous support that my professors and other faculty have shown me throughout my undergraduate journey!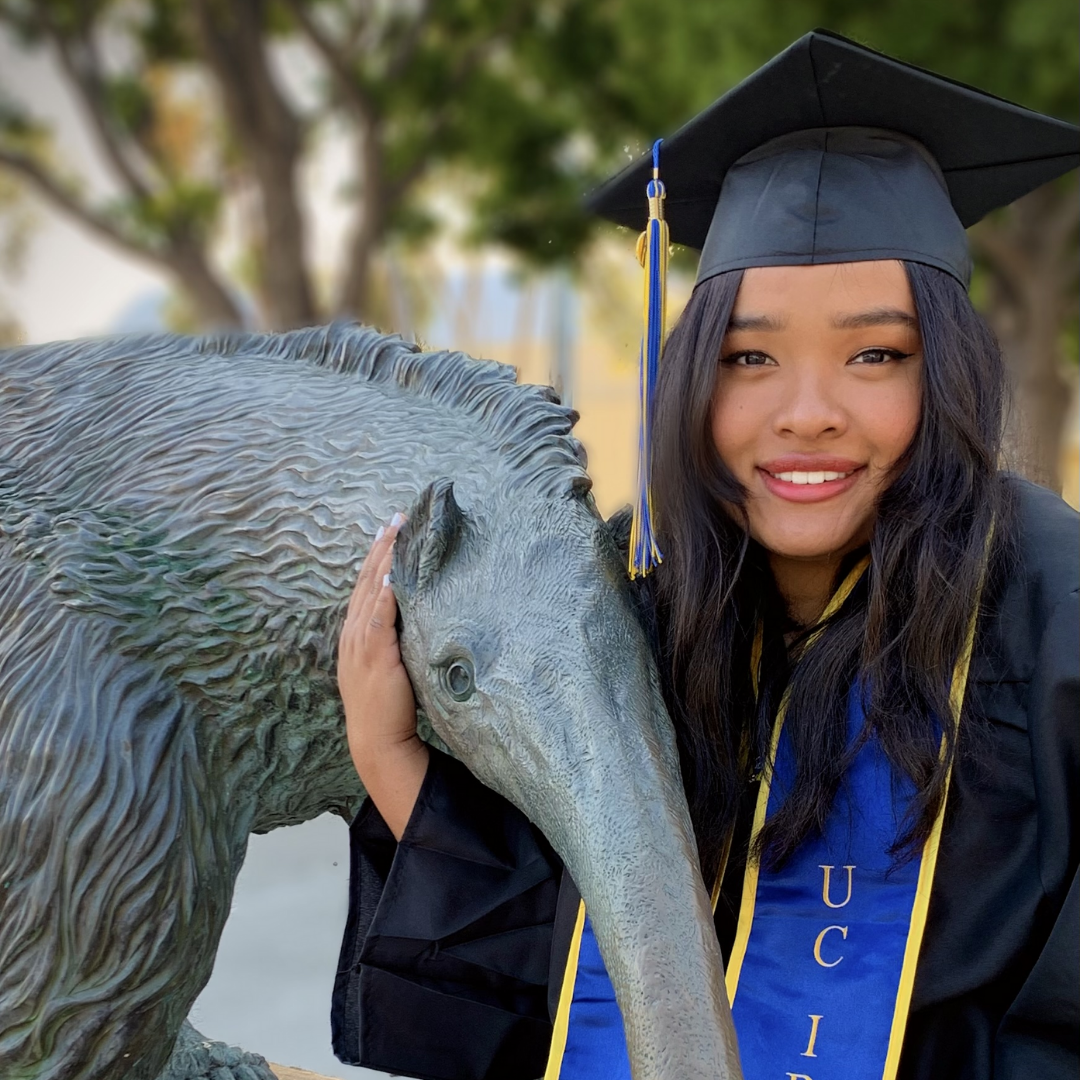 Jordan Davis
Biological Sciences
I am most proud of the person I have become through my time at UCI.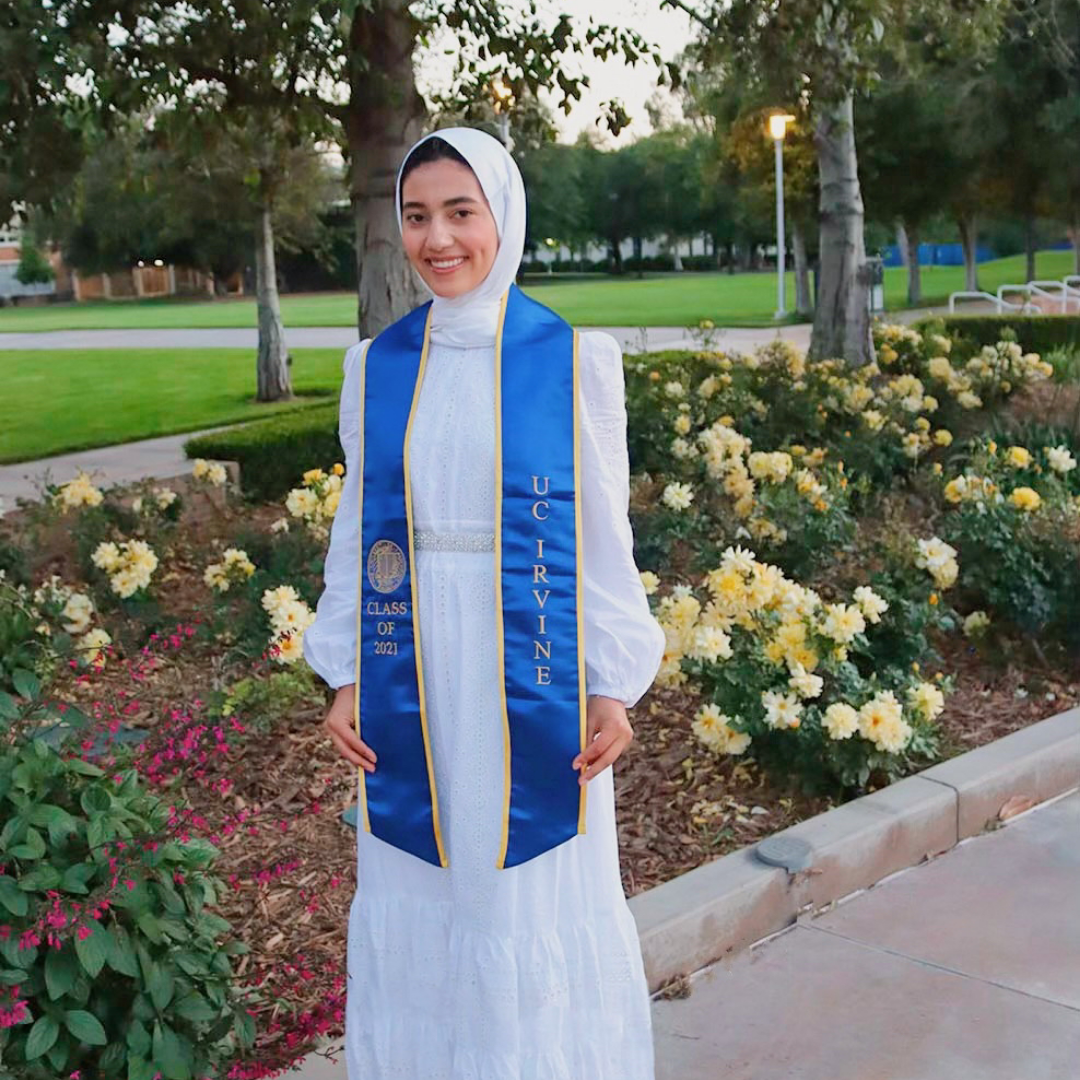 Merwa Hamid
Biological Sciences
I am proud to say that I graduated from UCI, obtaining a B.S in Biological Sciences. I couldn't have done it without the unconditional support of my family, peers, professors, and staff. I am grateful for all of the amazing memories and experiences and can't wait to see what the next chapter of life holds for me, inshallah.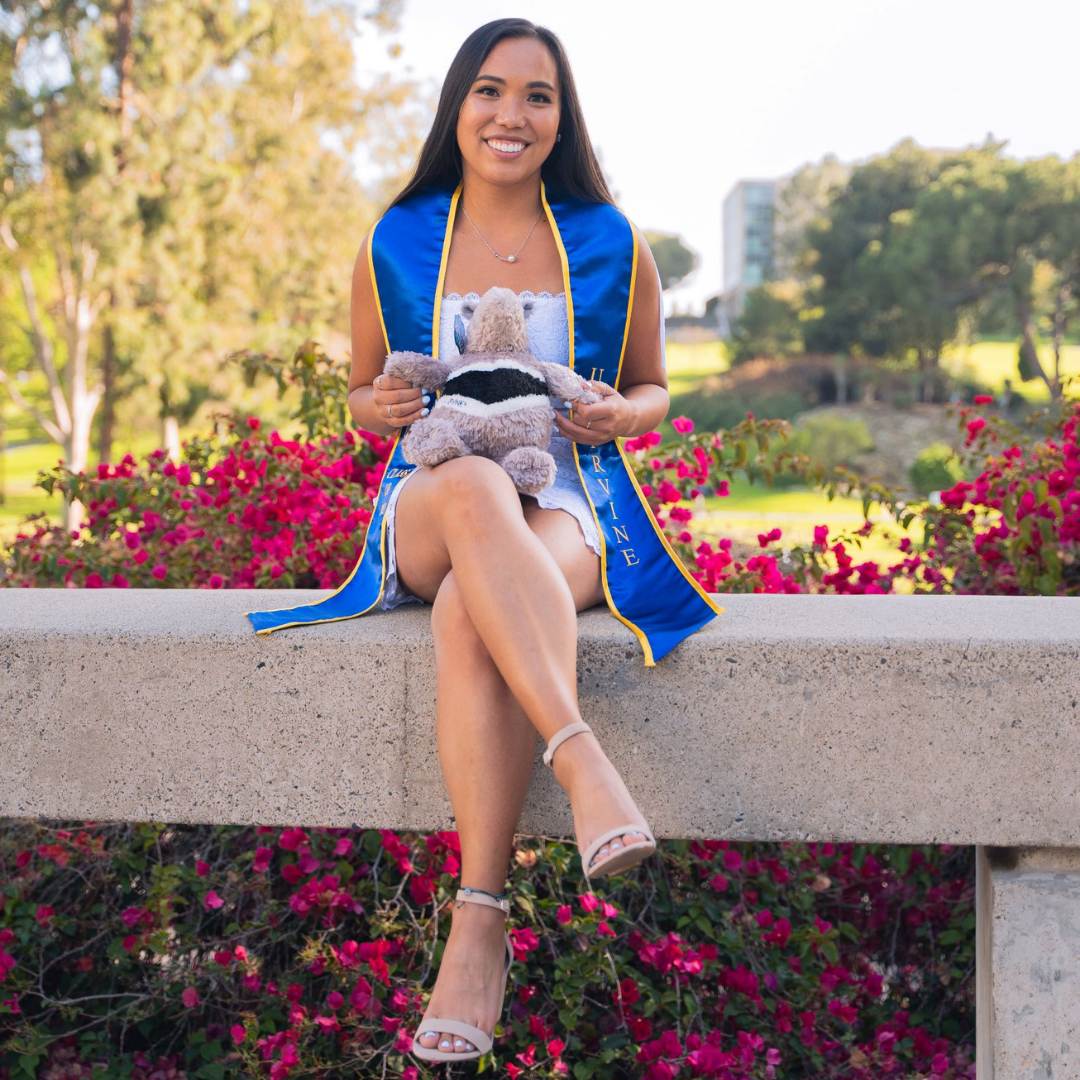 Alyssa Koba
Human Biology
Deciding to specialize in Human Biology going into my third year was one of the best decisions that I have ever made. Dr. Nicholas created a warm and fun space to learn about what can often be a challenging topic.
Read more
I am extremely grateful for the friends that I have made throughout my time as a student and a Learning Assistant in the Human Biology series, because they really have become a second family to me. Being in both the School of Biological Sciences and the Program of Public Health has helped me discover my passion for Nutrition and I will be pursuing graduate programs in that field in hopes of becoming a Registered Dietitian!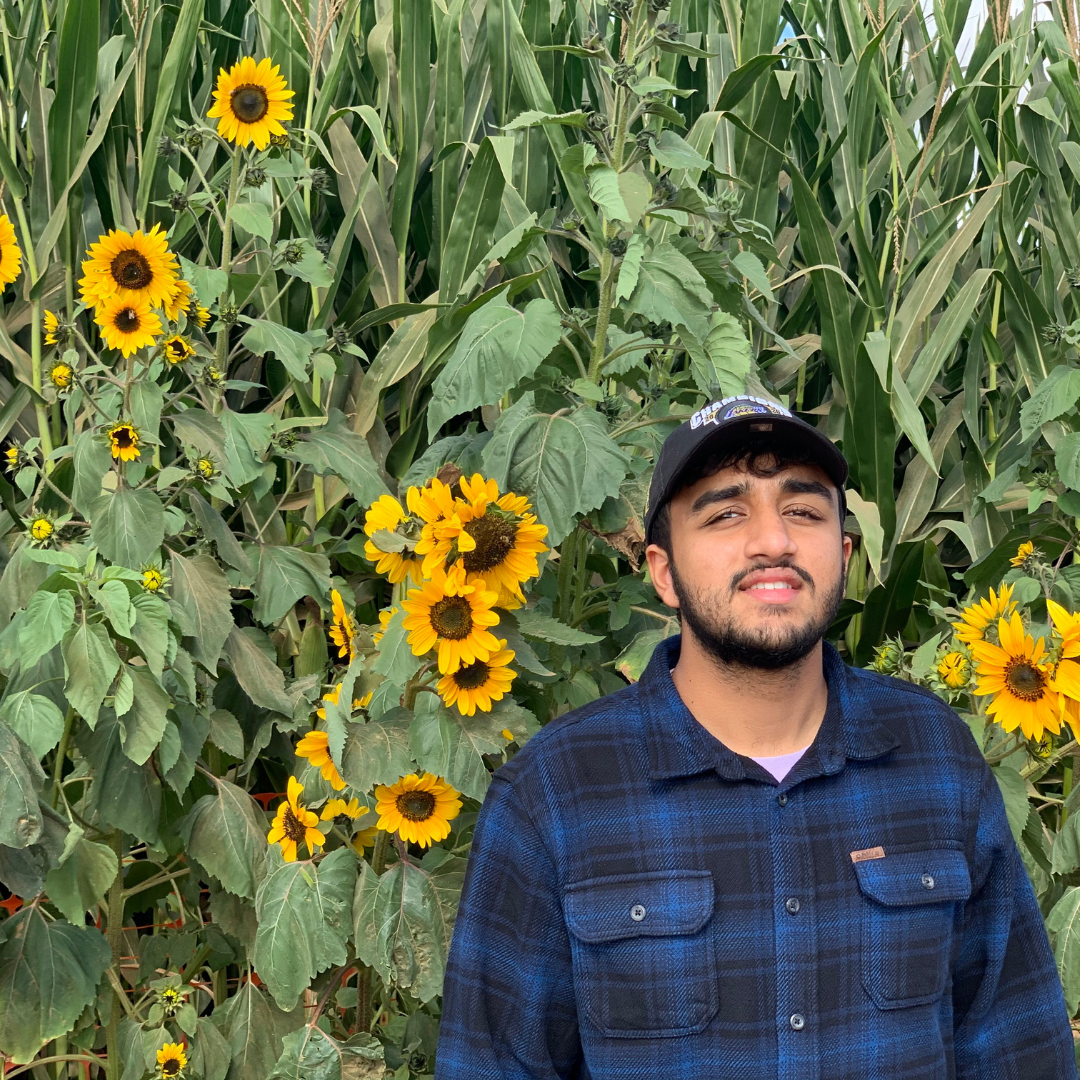 Ashwin Shyam
Biological Sciences
Over these last three years at UC Irvine, I have learned so much through eye-opening experiences and courses that have given me a true appreciation of biology and my passion for medicine. In a year, I will be applying to medical school and am looking forward to achieving my dream of being a practicing physician.
Read more
Until then, I will be applying much of what I have learned as part of my degree in clinical research. I plan to celebrate graduation with many of my fellow graduates, friends, and family!
Jamie Francisco
Human Biology
My favorite memory at UCI was working as a general chemistry stockroom lab assistant. I was able to utilize the knowledge I learned as a gen chem student and help future lab students to succeed! I am extremely proud of balancing school, friends, family, clubs, research, and my job while a Human Biology student.
Read more
The next step for me is medical school! One step closer to making a big difference in low income areas where I can help those in need. I would like to thank UC Irvine for providing me many opportunities, allowing me to meet my amazing friends, and helping me grow as a person. I would like to dedicate this proud moment to my father who is cheering in Heaven. Zot Zot Zot forever!