Event Navigation
---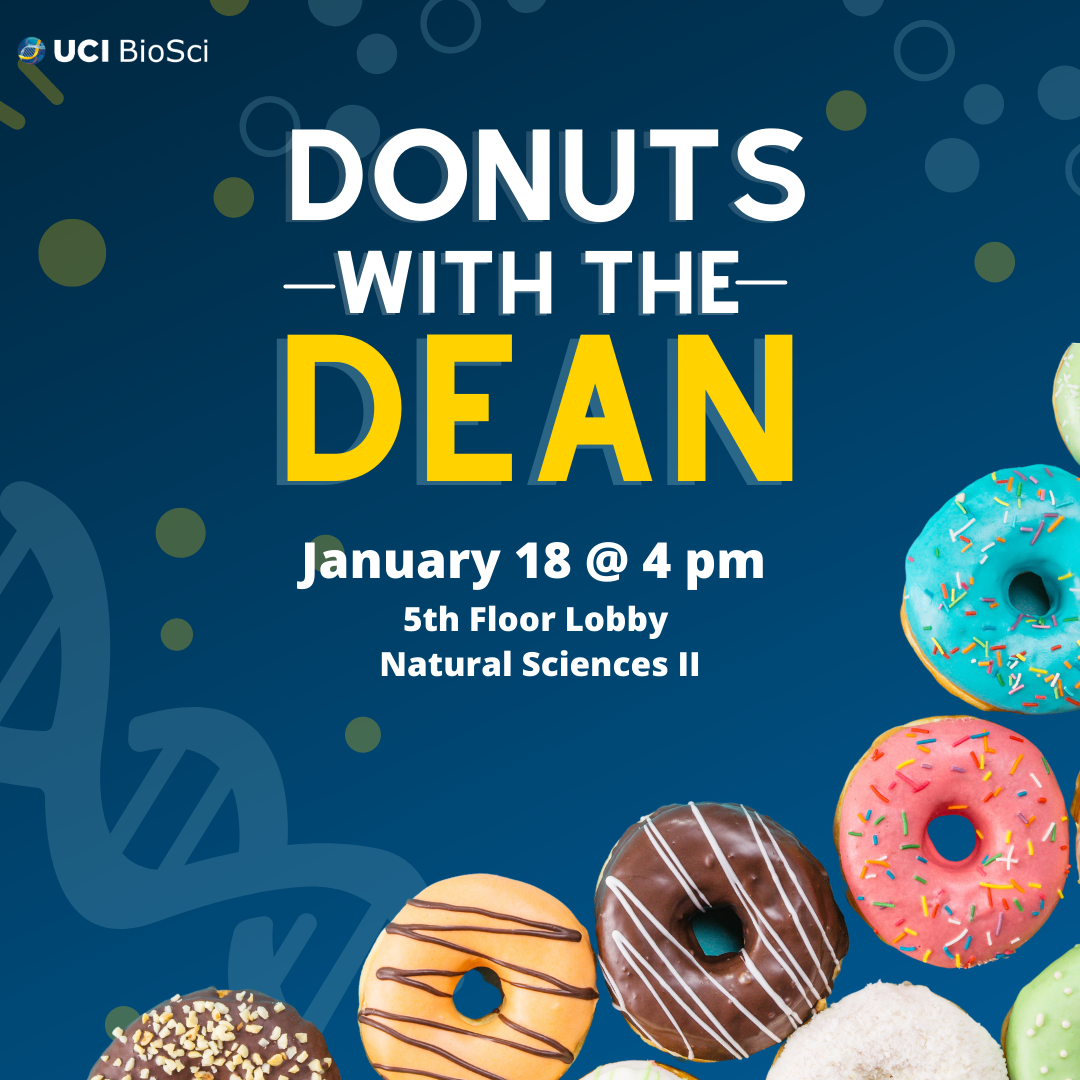 Join us for the return of BioSci's quarterly Donuts with the Dean!
Please join us on Wednesday, January 18 from 4 – 5 p.m. on the 5th Floor of Natural Sciences II. You'll have an opportunity to meet BioSci Dean Frank LaFerla and hear from our guest speaker, Dr. Andrew Hwang. Afterwards, enjoy a donut and fruit, while talking to the Dean, other BioSci students and your professors.About the Speaker: 
Dr. Andrew Hwang is a periodontist living in Irvine, California. He graduated from UCI for his Bachelor of Science in Biology, went to UCLA for his Doctorate in Dental Surgery before completing his Masters in Periodontology at Columbia University. He comes from a family of dentists, as both his parents, sister and brother-in-law are also dentists. Dr. Andrew has always been interested in technology and after completing dental school, he founded a couple startup companies that assist doctors with their patient reminders, online scheduling, and website creation. While on his journey of being an entrepreneur, he came across blockchain and immediately became fascinated with it. Dr. Andrew spends 5-6 hours every day researching the topic and has retired from Periodontics to focus solely on the coming blockchain revolution. He has now joined Rosten Capital, a hedge fund based in Newport Beach, leading their Blockchain Infrastructure fund.
Attendance for this event is limited, so register via the form below.